Get to know our datacenter in Madrid and all our Colocation services.
Host your data in our datacenter in Madrid
Our datacenter in Madrid is part of our network of more than 20 neutral data centers located throughout the iberian peninsula.
It has:
Meeting room with WIFI
Secured rooms
Support from our experts
Lower your costs. Increase safety and efficiency
Our last generation datacenter in Madrid has TIER III characteristics. It has:
More than 992 square meters
More than 256 racks
Carrier neutral with connection to multiple national and international IXPs: Airen Networks, AMS-IX, LINX, DE-CIX, EQUINIX and ESPANIX.
Integrated AntiDDDoS Mitigation System
24/7/365 on-site access control
24/7/365 surveillance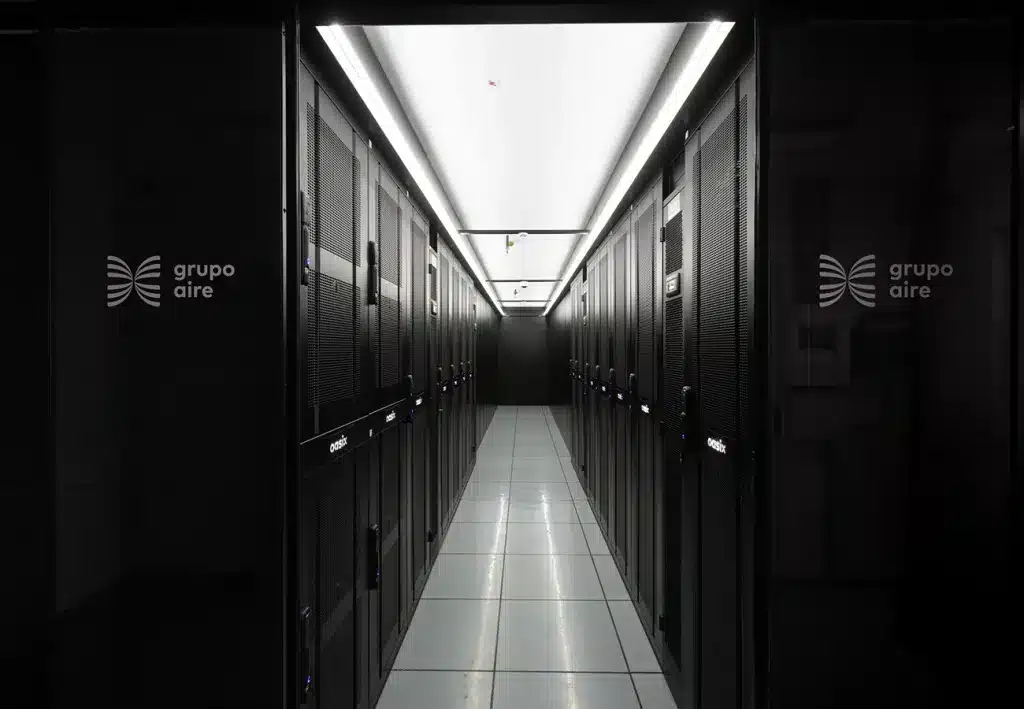 Characteristics of our datacenter in Madrid

Neutral datacenter

Carrier neutral with interconnection with major carriers

Uninterruptible power supply system

Service active for up to 72 hours in case of power failure
Up to 99.99% availability
Fault-tolerant N+1 systems (power, cooling and connectivity)

High security measures

Access control and uninterrupted surveillance

Ultra-fast N*400 Gbps network

We offer ultra-low latency and powerful network connectivity

Air-conditioned IT rooms

Hot and cold corridors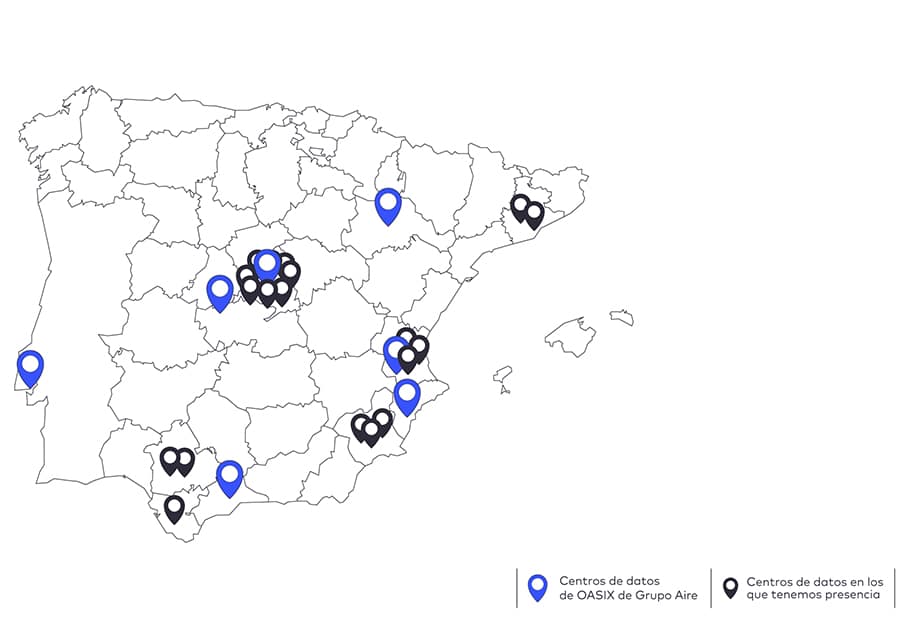 Our network of data centers throughout the Iberian Peninsula
We are present in more than 20 neutral centers, six of them of our own, located in Alicante, Madrid, Malaga, Valencia, Lisbon and Toledo; as well as four international centers located in the United States, the Netherlands, the United Kingdom and Germany.
We are a TIER 2 connectivity operatorWe have a wide connectivity network thanks to which we connect with the main national and international traffic exchange points: Aire Networks, AMS-IX, LINX, DE-CIX, EQUINIX and ESPANIX, directly interconnecting with more than 7,500 different networks at a global level, which allows us to offer an optimal peering.
Do you want to know our datacenter in Madrid?